We prepare Alabama students to become leaders in technology.
TRAINING STUDENTS TO LEAD IN


A TECHNICAL WORLD
PROVIDING LEADERSHIP TRAINING AND OPPORTUNITIES IN TECHNOLOGY, INNOVATION, DESIGN, AND ENGINEERING.
The Technology Student Association  (TSA) is a national, non-profit organization of middle and high school students who are engaged in science, technology, engineering, and mathematics (STEM). Over 250,000 middle and high school students nationwide aspire to be future engineers, scientists and technologists through the Technology Student Association.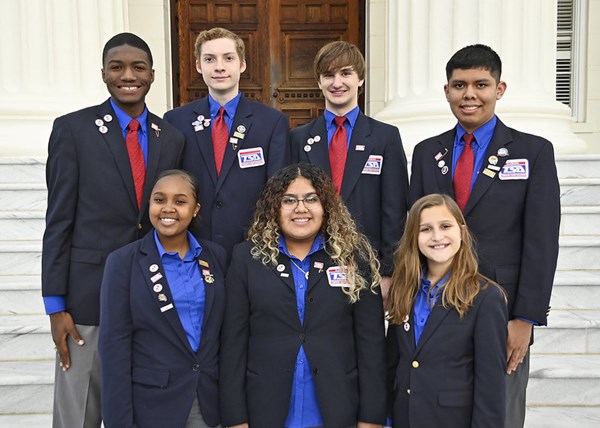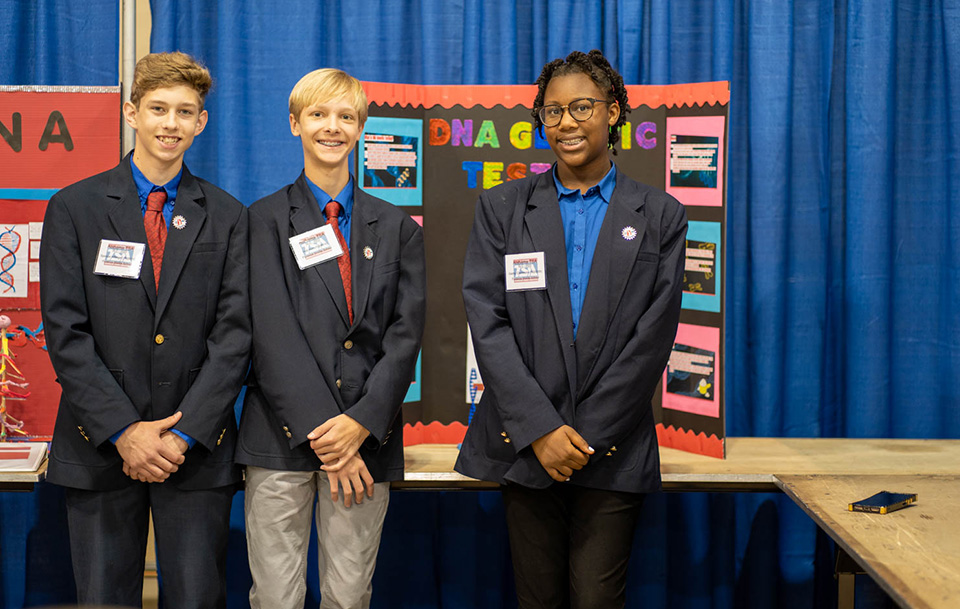 WE BELIEVE IN

LEADERSHIP




THROUGH

TECHNOLOGY
Technology Student Association focuses on six key purposes through challenging
competitions, leadership opportunities and training, and community service.
LEADERSHIP
TSA provides opportunities for leadership development and training. Members develop the ability to plan, organize, and carry out worthy projects in the fields of social development, civic consciousness, scholastic motivation, and community involvement.
TECHNOLOGY EDUCATION
TSA promotes technology education in the school, community, state, and nation. Members help technology education become ever more viable and effective as an integral part of the total education system.
KNOWLEDGE
TSA increases the knowledge and broadens the understanding of its members. Members better understand the technical society in which we live by becoming aware and informed of new developments in technology.
MOTIVATION
TSA encourages scholastic motivation in its members. By providing opportunities to integrate and use the knowledge and skills of other educational disciplines, members become interested in learning.
CHOICES
TSA assists members in making informed and meaningful career choices. Career awareness is accomplished through exploratory experiences in classrooms, laboratories, and observations in business and industry.
RESPECT
TSA inspires students to respect the dignity of technology in our society. Members learn to cooperate in order to obtain quality results in individual and chapter activities and projects.